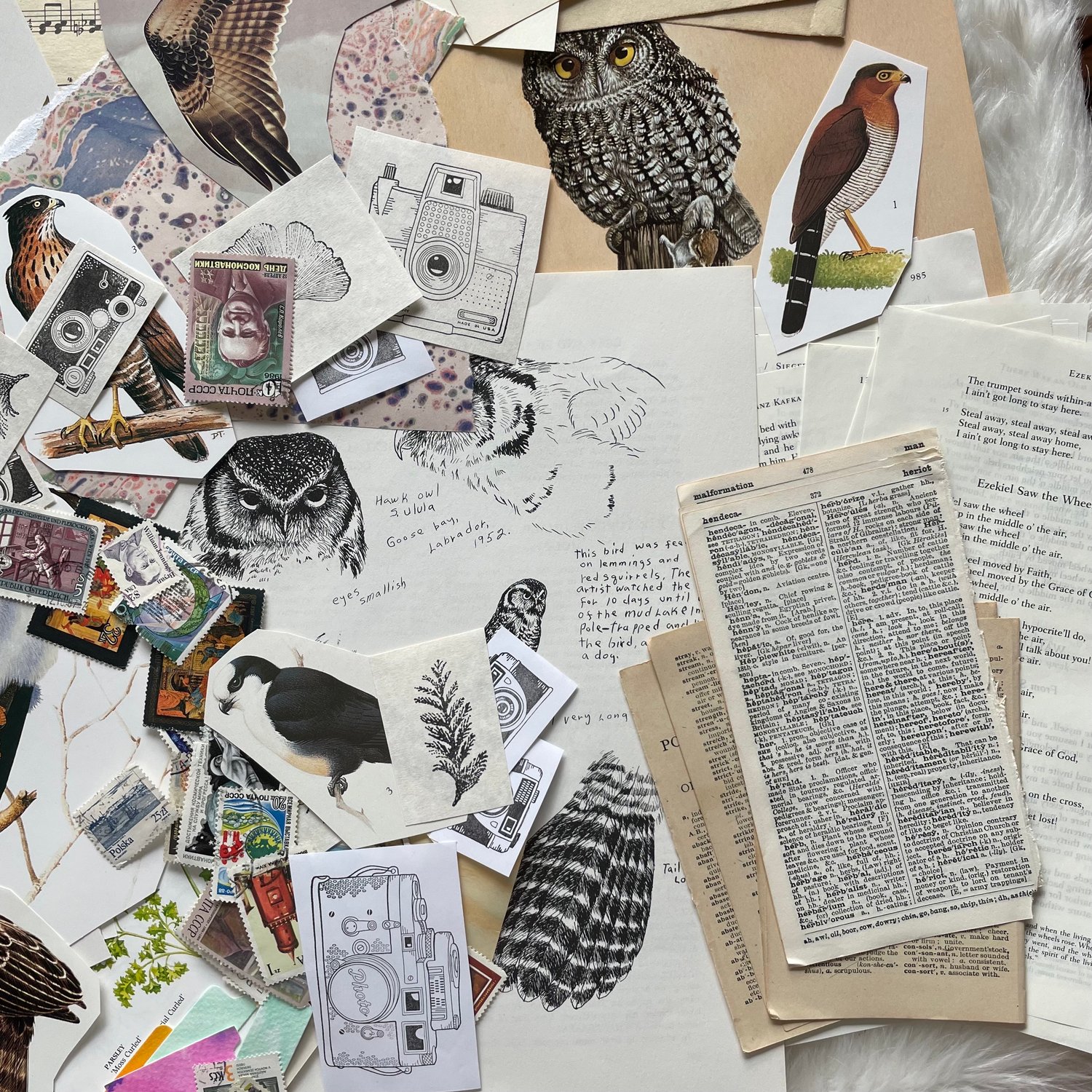 an envelope absolutely stuffed with botanical illustrations, texts from poetry and books in English and cyrillic, bird illustrations, music sheets, stamped items, tabs, vintage dictionary pages, and lots and lots of stamps (courtesy of my grandfathers collection)
Please note, I couldnt fit everything into the photo so there's quite a bit of each type of paper included.
These come from leftovers from the bookmaking process, vintage and thrifted books marked for landfill, things I made myself or found.
What's this for?
When I sit down to journal I sometimes feel a little intimidated by a blank page. I love to add some stuff to it before starting because it makes it easier to get my thoughts onto the page.
It's also good for scrapbooking, sketchbooks, and art making.