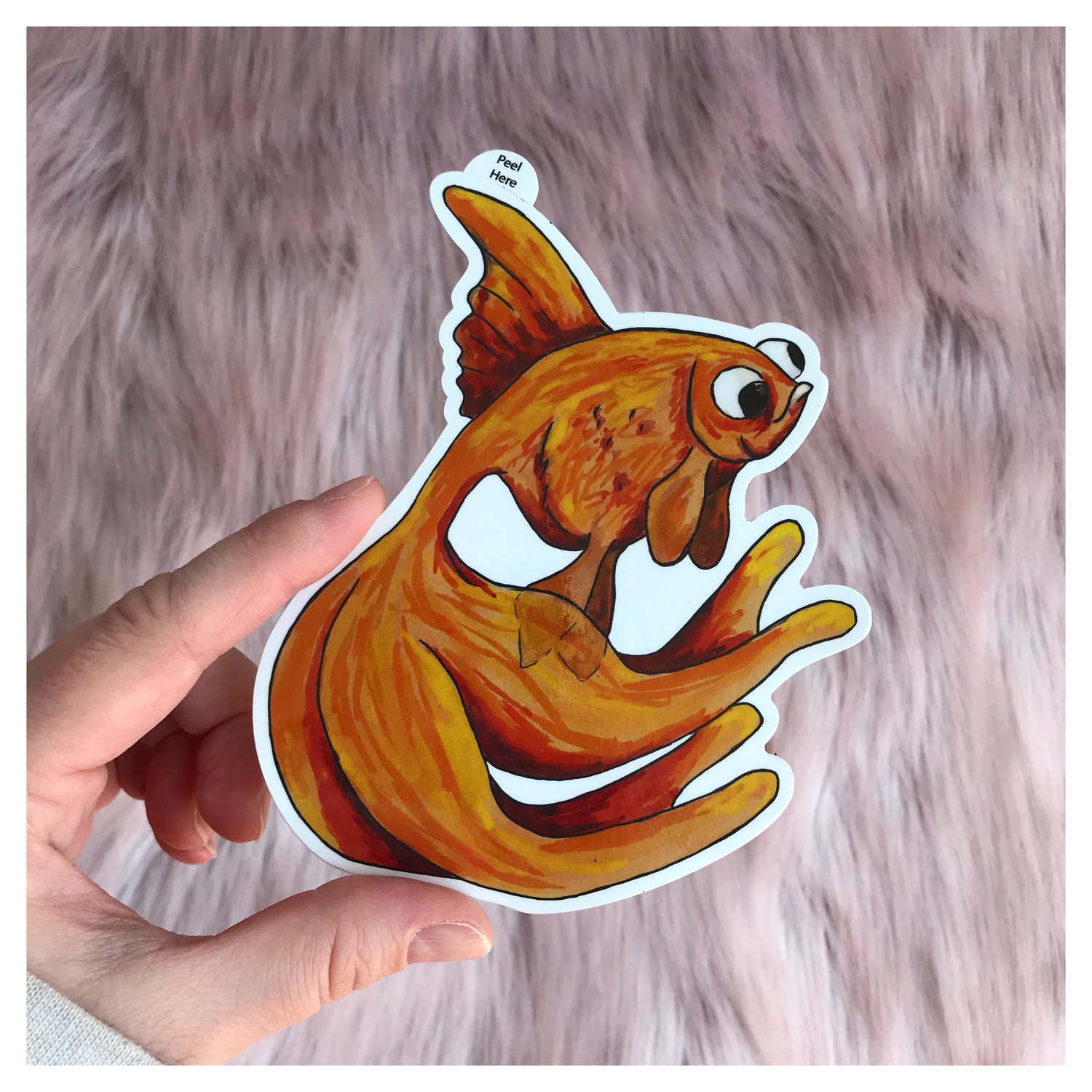 Feelin (Gold)Fishy Sticker - 4"
A jumbo goldfish sticker! Inspired by vintage aquarium illustrations from the 1900s - this fish was drawn in my sketchbook and I loved him so much I turned him into a sticker!
- 4 inches high (it's bigger than you'd think) die cut
- made of 3M vinyl - water and tear resistant
- ships out of Vancouver, Canada via Canada Mail (letter mail)
~~~~
instagram: @mercurialmilk
check out my shop section "STICKERS" for more designs!!