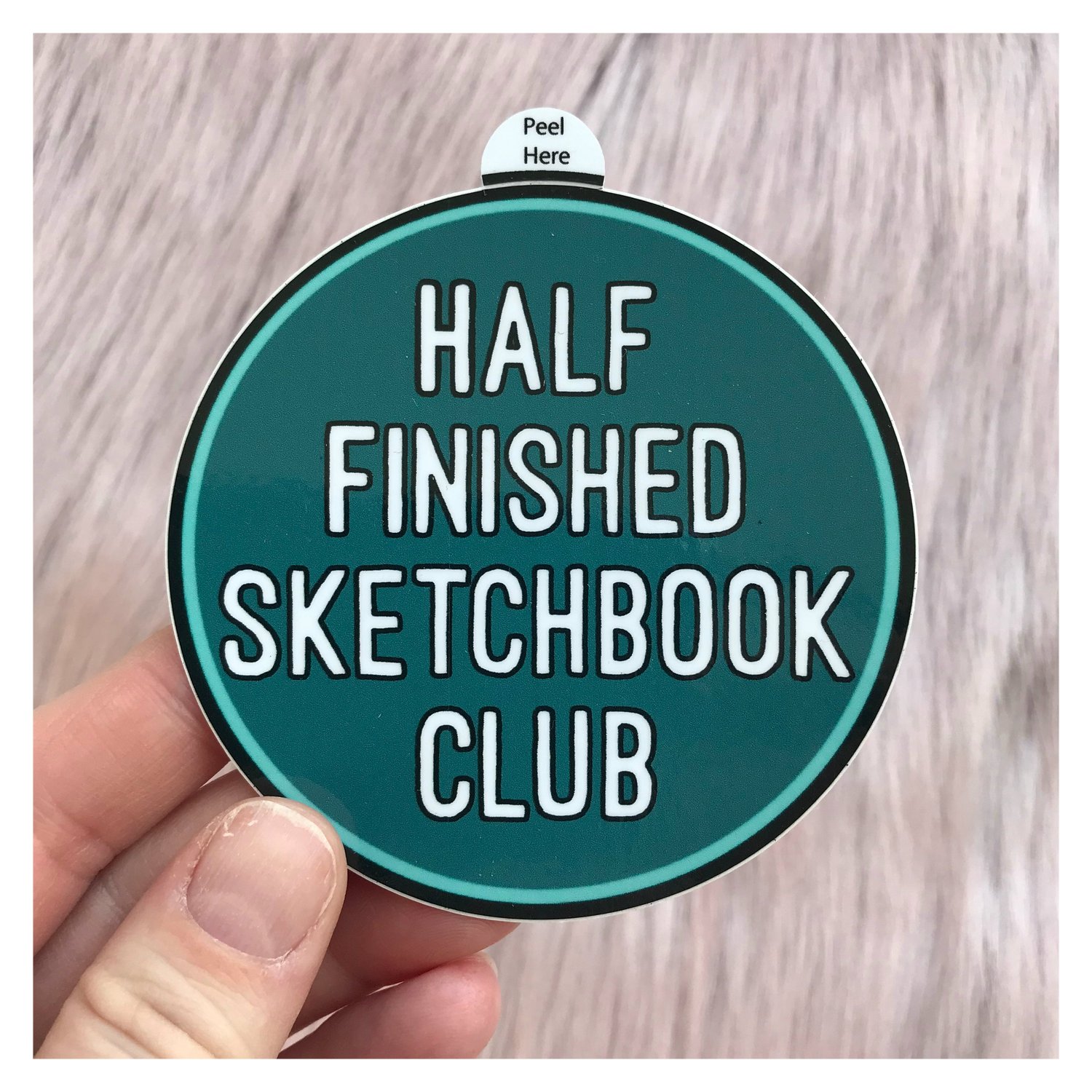 Half Finished Sketchbook Club Sticker - 3"
Do you - like me - have at least several half finished sketchbooks?
Do you - like me - need to remind yourself to maybe fill some of those sketchbooks?
Then this sticker is for you!!
- 3M Glossy vinyl - water resistant
- 3 inches in diameter
- Sent via letter mail
find me on instagram: @mercurialmilk for more of my art!