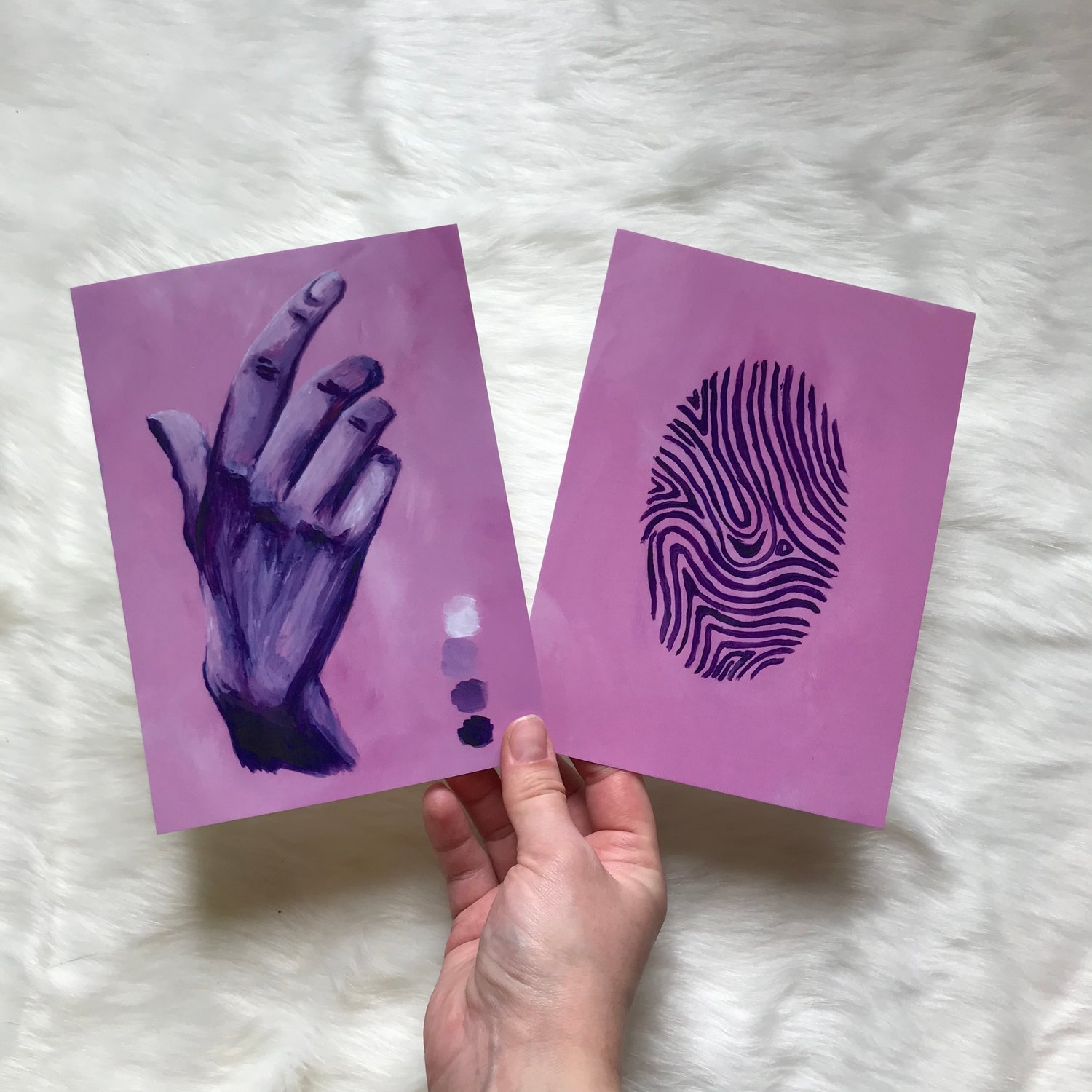 Limited Edition Purple Hand Postcard Print
I loved painting this in my art journal. It uses one of my favorite colors of all time and one of my favorite subject matters: hands!! I never get tired of painting hands!
- 5 x 7 inch glossy
- thick cardstock for extra sturdiness
- will be shipped via lettermail
Find me on instagram: @mercurialmilk for more of my artwork!