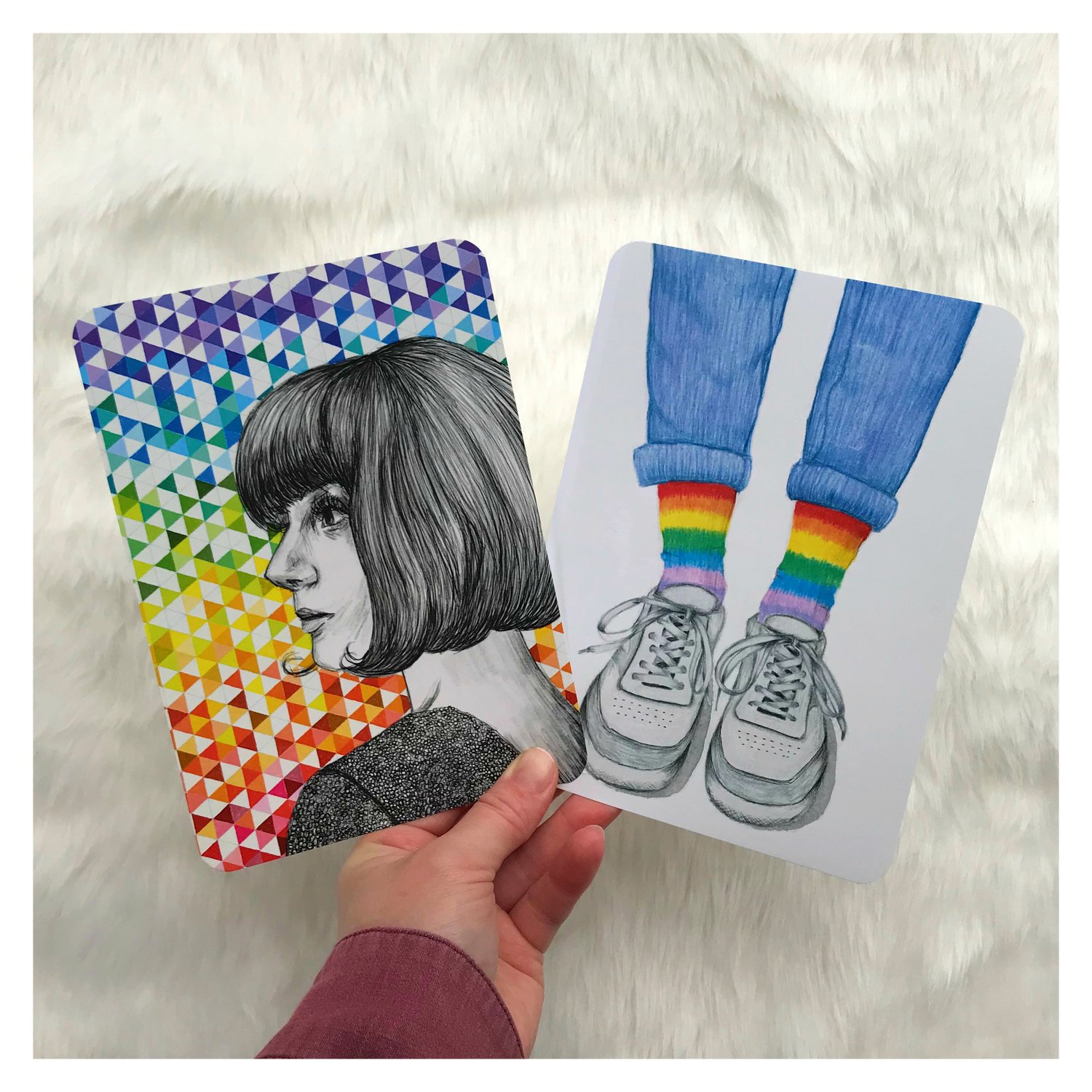 Limited Edition Rainbow Postcard Print
I really LOVE rainbows. I paint them, draw them and incorporate them into my work on a regular basis. These are 2 of my favorite 'rainbow' works!
I have 23 prints available so they will be limited.
- 5 x 7 inch with rounded corners
- thick cardstock for extra sturdiness
- will be shipped via lettermail
Find me on instagram: @mercurialmilk for more of my artwork!